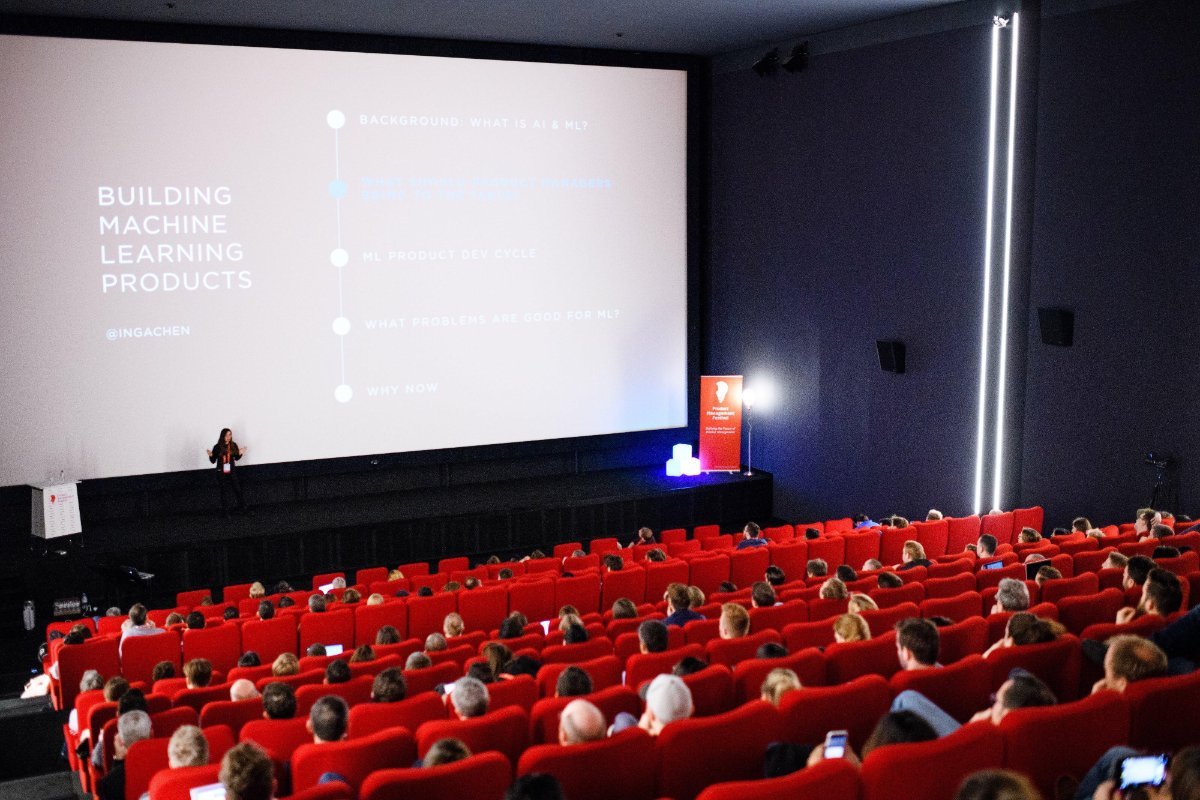 About
Hi, I'm Inga! I'm a product manager and tea enthusiast. I get excited about machine learning and its ability to hyper-personalize user experiences - to make people feel seen, understood and valued. I'm also passionate about community building and promoting diversity in tech, because we'll make better products that solve real problems when our teams reflect the diversity of the world we live in.
I'm currently working on personalization & discovery products at Spotify, including owning the machine learning models that power personalized listening experiences across Spotify from Discover Weekly, Release Radar and Daily Mix to the home tab and smart voice speaker experience.
On nights and weekends, I lead the NYC chapter of Women in Product, a fast-growing community of over 1,300 women PMs in NYC and 13,000 globally. I've spoken on building machine learning products and user-centered data products at conferences across Europe and New York.
Previously, I was the product lead for Squarespace's user-facing analytics products across web, mobile and platform. While there, I led a team to make the 2.0 version of the Squarespace Analytics iOS and Android apps, which increased ratings from a vanilla 3.2 star rating to 4.9 star average with over 5k ratings. I joined as the third PM and helped revamp our PM interview process to grow the product team to over 20 PMs in two years, all while our engineering team doubled. I also helped start the Asians Employee Resource Group, including organizing a theater buyout for the groundbreaking movie Crazy Rich Asians.
Before Squarespace, I was a product manager at Automatic Labs, where I built products leveraging data science and machine learning to create actionable insights and personalized recommendations for drivers around fuel efficiency and car maintenance. Before transitioning into product, I was an early business hire at Automatic, then a 15-person startup, wearing many hats across strategic finance, business development, and product marketing. I also played a big role in securing our Series B round of funding. Automatic was acquired by Sirius XM in April 2017. Before Automatic, I was an investment banker at Jefferies working on technology M&A transactions and debt financing. It's been really interesting having sat on both sides of the deal table.
I am a proud UC Berkeley alum and tech is in my blood - my parents were software and hardware engineers in Silicon Valley, way back when Sand Hill Road was just another highway exit.
To balance all the digital in my life, I love organizing tea tasting experiences and trying my hand at Japanese-style ceramics. I can usually be found eating noodles and scoping out new restaurants. My retirement job will probably be to start a tea company focused on sharing tea and tea culture with the world. My deep work happy place is at coffee shops - over time, I've been cataloguing the best coffee shops to work from at www.wfcoffeeshop.com.
Currently reading
The Artist's Way
Currently listening
my go-to restaurant
Cocoron, no-frills soba shop in lower east side
favorite restaurant
Raku, best udon in new york, and possibly the united states
"The most calamitous failures of prediction usually have a lot in common. We focus on those signals that tell a story about the world as we would like it to be, not how it really is."
Competing Against Luck, Clayton Christensen